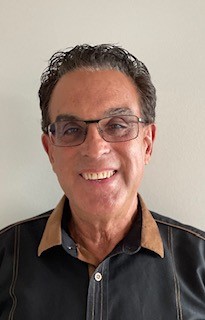 Marriage has been an accepted institution since the beginning of mankind. It has been defined by many cultures in different ways. There are many misconceptions about marriage and how to measure its success. Marriage is not a problem solving institution but can be a problem creating relationship. Marriage relationships include the stages of attraction, compatibility, and harmony. Most marriages begin and end in the attraction stage. It is essential that each marriage successfully moves into the compatibility stage which can is the fusion of opposites. The eventual stage of harmony is a stage that few marriages ever see but reflect maturity in relationships which offer a great reward. All relationships are designed to reach maturity and when marriage partners understand that is the goal it is essential to offer and achieve win-win situation's for both spouses.
Marriages today are struggling as statistically 50% of marriages end in divorce. Divorce is not always necessarily a solution but just an end to a marriage. Successfully managing differences is one of the main keys to experiencing satisfaction for both spouses. For those who are divorced and remarried there is always a challenge of the blending of families which is essential for everyone involved. Understanding is the greatest solution to misunderstanding.
Life is a combination of ups and downs and it is important to find balance in every situation. It is essential that we find healthy balance emotionally, mentally, and physically. When we are living on the extremes of life we experience greater difficulty so it is important that we seek, find, and effectively manage balance in our lives. Understanding when we are in the extremes will help us discover balance.
IN NETWORK
I take private pay as well as:
Compsych EAP
Health Advocate EAP
Optum
Partners Direct Health-PDH self funded groups
UMR
United Behavioral Health
United Health Care
New intakes must fill out "Doc 1 – General Intake- Insurance Form". Please fill out all 7 pages. Once this is completed, our staff will contact you to set up your first appointment.
Doc 1 – General Intake-Insurance Form
Current clients can schedule online by going to any confirmation email and clicking on the change/cancel bar. The appointment pop-up will have a register button at the bottom. Click on it and register… or you can call the office at 772-284-6030.