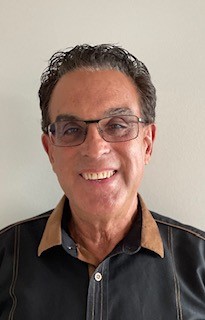 I am a Licensed Marriage and Family Therapist who provides psychotherapy for families, couples, individuals and children. I offer Structural, Strategic and Systemic Therapy for families, Emotion Focused Therapy for couples, Cognitive Behavioral Therapy and Trauma Therapy for individuals and Play Therapy for children.
During our sessions we will consider thoughts, feelings and emotions which are providing positive or negative results in our lives. It's not what happens to us that makes us who we are but how we respond to what happens to us. We will look at those difficult experiences in life and gain coping mechanisms which will help to understand and achieve balance and quality of life.
I work with those struggling with anxiety, depression, trauma, low self-esteem and high self hatred, PTSD, grief, and other struggles adjusting to life. The ultimate goal is to be well so we can live well and love well.
Please note that I only see children individually online if they are 13 years old or older. I work with younger children through a family therapy modality.
IN NETWORK
I take private pay as well as:
Aetna
AvMed
Blue Cross/Blue Shield of Florida
Cigna
Cigna EAP
Compsych EAP
Health Advocate EAP
Optum
Partners Direct Health-PDH self funded groups
UMR
United Behavioral Health
United Health Care
Tricare
New intakes must fill out "Doc 1 – General Intake- Insurance Form". Please fill out all 7 pages. Once this is completed, our staff will contact you to set up your first appointment.
Doc 1 – General Intake-Insurance Form
Current clients can schedule online by going to any confirmation email and clicking on the change/cancel bar. The appointment pop-up will have a register button at the bottom. Click on it and register… or you can call the office at 772-284-6030.