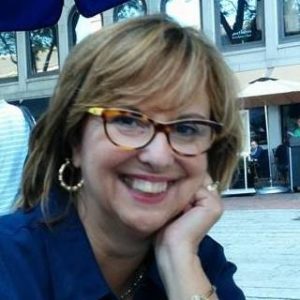 At this time, Bettie Gerard, LCSW, is not taking new clients.
Location:
Change of Mind, LLC
314 NW Bethany Dr.
Port Saint Lucie, FL  34986
There is an old therapist joke which asks, "how many therapists does it take to change a light bulb?"  The answer is: "One, but only if it wants to change."  After the chuckle (or groan), there is a real lesson within this joke.  It is true that people who really want to change and/or make change in their lives, can.
Unfortunately, often one has been so unhappy for so long, or has been caught in a complicated set of circumstances, that there doesn't seem to be a clear way out.  It can be overwhelming.
This is where therapy comes, in.  It is different from well-meaning friends and/or family who offer advice.  The therapeutic relationship is a unique one.  Therapy works on the assumption that every individual deserves to be happy and can solve one's own issues.
The therapist is a highly trained professional who helps the individual identity the specific problems causing distress.  With much care, the therapist and the client formulate a plan which will help to alleviate that distress and roadblocks to happiness.  Therapy establishes an individualized set of coping tools which can be used throughout one's life.  Often, these tools will need review and/or revising in the therapy sessions.
What therapy does NOT do; it does not give advice, it is not judgmental, it does not force one to do anything that is against a value or cultural system.
I am proud to be a therapist with over 30 years of experience.  My specialties are PTSD, grief women's issues, and depression/anxiety.
Insurance Taken
Aetna
Blue Cross/Blue Shield
E-4 HealthFlorida Blue (MHO, PPO, and Medicare Advantage)
Humana (Commercial Only)
Kepro
New Directions
New Directions EAP
Medicare Part BTri-Care
Partners Direct Health-PDH self funded groups
Simply Health
At this time, Bettie Gerard, LCSW, is not taking new clients.